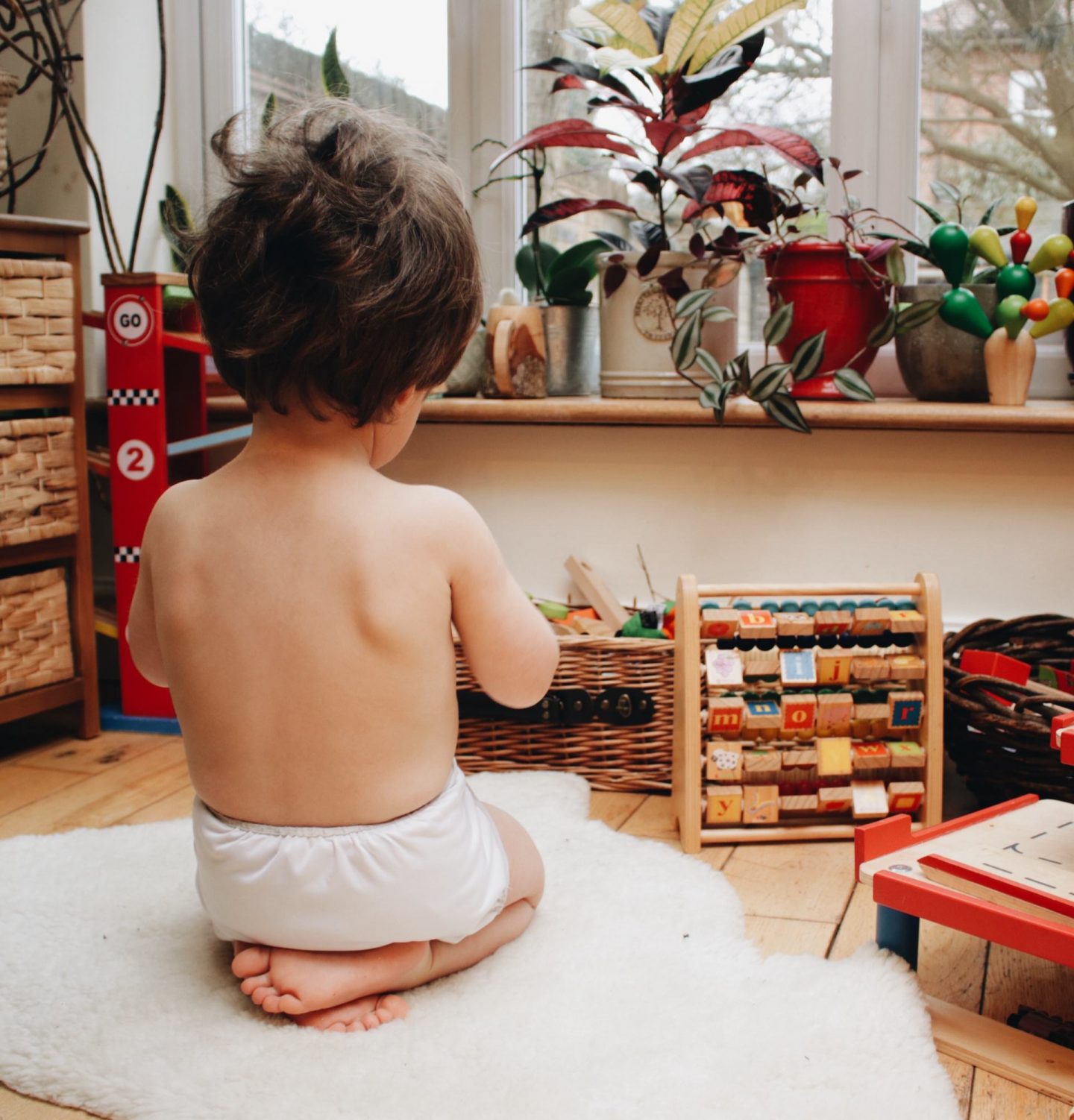 It's exciting times because Zero Waste Week, a week-long awareness campaign to encourage individuals, businesses and organisations around the world to reduce their landfill waste, save money and preserve resources, runs this week (2-6 September 2019) and I am so ready. The campaign has been running every year September since 2008 – this is it's twelfth year! – and is an awesome prompt to make some small lifestyle changes and further reduce our waste.
As parents, we can be short on sleep, energy and funds and it's easy to slip into wasteful ways. Abe Forrest (our youngest) is 3 weeks old and I can vouch that having a newborn does not always easily go hand in hand with living waste free. Plastic free food shopping, for example, is one area I'm really struggling with because I'm just not finding the time or energy to go to the shops like I used to do to pick out the produce I want, plastic free.
One area that I won't compromise on though is nappies simply because of the sheer volume we go through – on average, a child goes through 5,500 nappies from birth to potty. Then there's the environmental impact – it's estimated that one single disposable nappy takes around 500 years to break down. The Zero Waste Week campaign sums it up perfectly: "What happens when you throw something away? Away isn't some magical place; it's landfill, an incinerator, the bottom of the ocean, litter or the stomach of an animal. It's always somewhere else." Indeed, you can go to some of the most remote and beautiful places in the world, and you're likely to spot a discarded nappy (and wet wipe probably, too.) blighting the surroundings. Disposable nappies seem to get EVERYWHERE.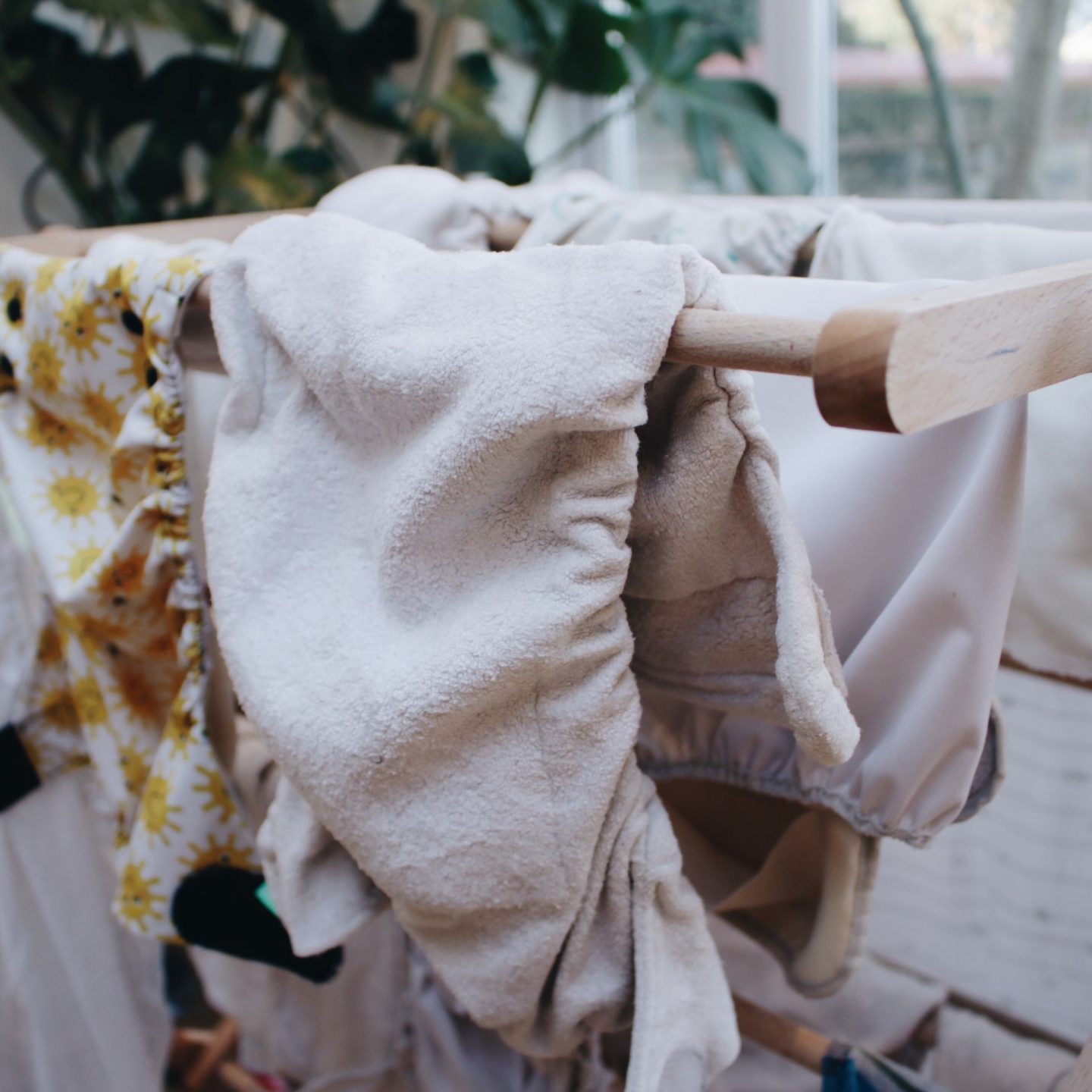 We've been using reusable nappies full time for years now and once you've got your 'system' sorted, it genuinely is really simple. Starting with just one nappy a day might make it less overwhelming, and though it might sound surprising, I always recommend starting with night time for two main reasons. Firstly, you're in your home. With night nappies, there's no need to worry about being out and about and faffing around with wetbags. Simply put one on after bath time and you'll be good to go all night. Come the morning, pop it in your nappy bin, ready to be washed. And secondly, they work amazingly! We've always used the TotsBots Bamboozle and Peanut wrap – the bamboo nappy is super absorbent and the waterproof wrap – made from recycled plastic bottles, reducing waste even further – works so well (and doesn't need to be washed each time either).
This nappy system genuinely contains everything so well, and if you've got a heavy wetter like we do now, just pop an extra booster in the nappy to add absorbency. Even using one bamboozle a night could save over 900 single use nappies from going to landfill. TotsBots as a company also really impress me – all their nappies are made in the UK and they are also really committed to using ethically sourced raw materials. In fact, they're the only nappy company in the world to have their whole range of nappies Oeko-tex certified, a guarantee that no harmful chemicals have been used in the production process from start to finish.
Sonny is 3 and a bit, and although he is totally dry during the day, at nighttime we still put a nappy on him once he's asleep. Abe is just starting out on his nappy journey and we'll be heading down the two part system for him as well, once he's big enough.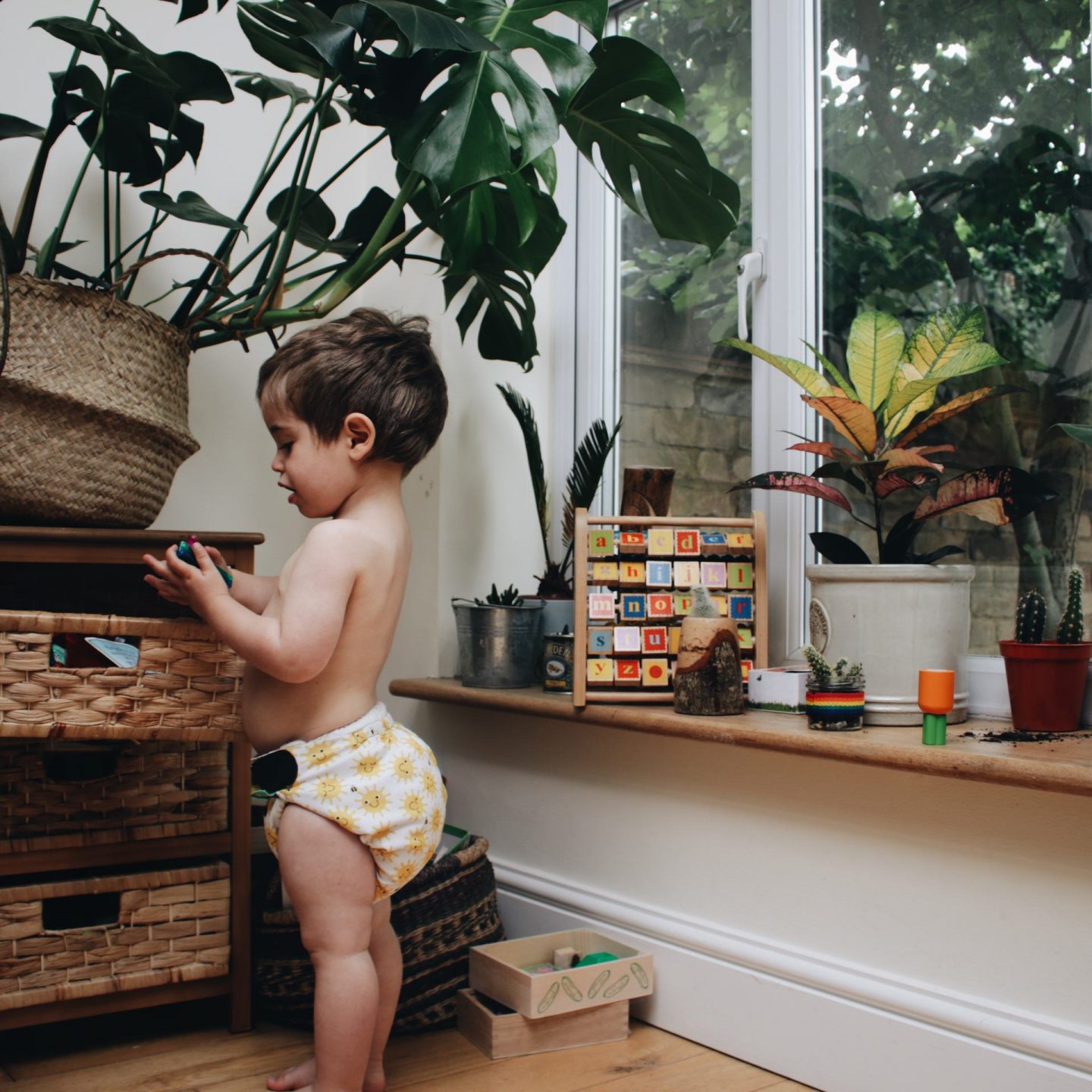 Zero Waste Week isn't about perfection – it's about taking one step towards reducing your landfill waste during the week and instead looking to reuse, recycle and repurpose instead as much as possible. (In other words, don't be intimidated by the 'Zero Waste' label!) And if you're a parent and you want to reduce waste, opting to use reusable nappies over disposable nappies is genuinely where you're going to make most of a dent.
So, are you ready to take the plunge and make changing to nighttime cloth nappies your Zero Waste Week switch?
Emma xx
P.S Use the code MAMALINA10 to get 10% off everything at TotsBots – go take a peek…
---
This post is sponsored by TotsBots– a company who I rate deeply and am proud to support. Thank you for supporting the brands that make this space possible, too.