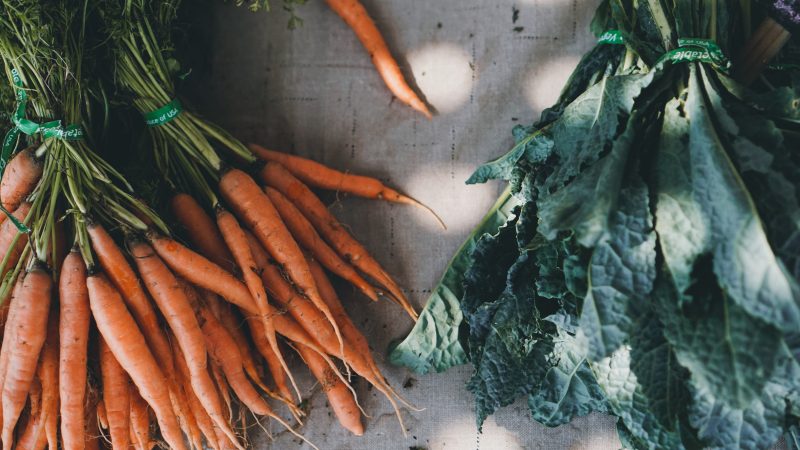 How I feed my family matters enormously to me and is something I hugely enjoy and take pride in. More often than not, I take the kids with me – I see it as a way to educate and entertain them rolled in to one, and hey, if a chocolate croissant finds its' way into their mouths as we go along, I'm ok with that too (don't worry, I own up once we get to the till). I receive lots of questions around eating organic, so here's a few of them answered.
Why go organic?
I'm really conscious of the food I put in my family's bodies, and knowing that it's not been sprayed with chemicals feels good. The long term side effects are unknown, but if there's a way to avoid consuming nasties, then I'm keen. I also like that by buying organic, you are supporting the ecosystem and the overall health of the planet – pesticides and herbicides can cause real harm to the soil and cause erosion – so by eating organic we are giving back to the land from which the produce is grown and actually making an overall positive impact on the Earth and the farmers (who themselves are actually also put at risk from pesticides). It also tastes way better and is nutritionally much richer, particularly in antioxidants and vitamin C.
How long have you and your family eaten organic food for?
I started buying organic food probably about 18 months ago.
Which foods do you buy organic?
I prioritise buying certain fruit (especially apples) and veg (especially spinach and potatoes) organic, because when conventionally grown these are the produce that are typically treated with the largest amount of pesticides. I don't eat meat but the kids do which I always make sure to buy organic too. Organic cows have far superior living conditions, and eat grass and plants (as opposed to corn which non organic cows are fed) which means the meat itself is also better for us. Also, organic meat is free from any antibiotics or growth hormones. Finally, we don't consume much dairy but I get organic milk delivered from our lovely milkman, Mick. Organic dairy cows have better conditions and are fed organic feed and grass.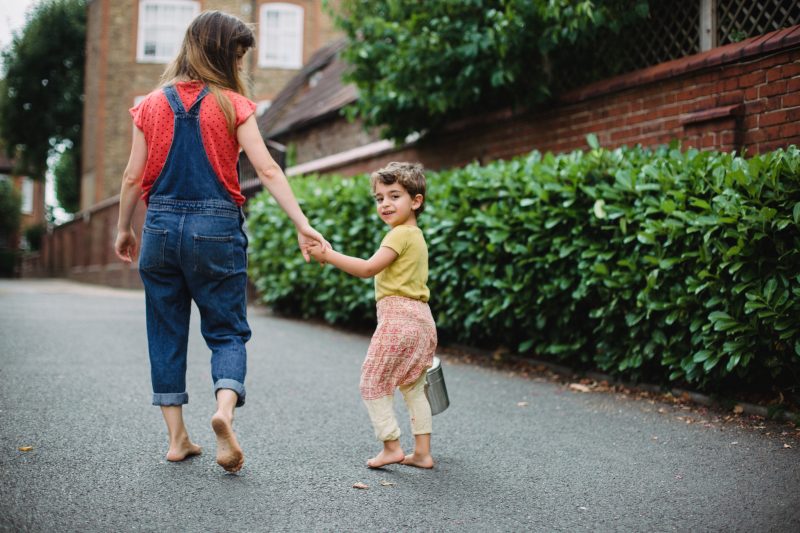 What benefits are there from buying and eating organic?
It's difficult to tell the direct benefits but they certainly taste awesome, contain more antioxidants and it's great to know we are eating foods which are not damaging the environment
Where do you find organic food?
I source organic produce mainly from my local supermarket and local farmers market – which I recently had the opportunity to speak at – yay! We also love a local farm shop which is a short drive away so we'll sometimes head there. I really wish there were organic pick your own farms as this is one of my favourite activities to do with the kids! 
What's the hardest thing about eating organic?
Eating organic is undoubtedly more expensive, but I see it as a sort of long-term investment so I'm OK with it. What I do really struggle with though is the plastic packaging that organic food often comes in. You see, organic produce is bred for taste and pest resistance rather than robustness as opposed to non organic food which is often bred more for consistency and hardiness to protect it in transit. I've read that organic produce tends to be packaged in order to provide a sort of 'premium' feel – how silly is that?! When you're eating organic it's because you probably want to do as little harm as possible to the world (and, even better, give something back) so the excess amount of packaging is hugely frustrating for me. Sometimes I have to use non organic because the packaging is just too colossal ! Watch this space for more on this!
What's your opinions on organic food? What is it that you enjoy or don't enjoy about organic food? 
Emma xxx
P.S Vegan Chocolate Olive Oil Cake and The Best Veggie to Grow with Kids
———————————-
This post is sponsored by Organix who are a brand I've worked with before, who are 100% organic and who are committed to making delicious, nutritious and sustainable food for children. They're also running the awesome #NoJunkJourney campaign. I'm really grateful for their support, so thank you for supporting the brands that support this platform.