The world now consumes about 80 billion new pieces of clothing every year, 400% more than the amount we consumed just two decades ago [source: True Cost]. It can't go on, but what's the solution? More of us are simply opting out of buying more, others are shopping second hand and some are committing to a capsule wardrobe of only well made garments. But with so many brands and SO much greenwashing out there, it can seem tricky to know where to start so we thought we'd put together a list of our favourite sustainable, independent womenswear brands to make it a little easier. Take a peek here: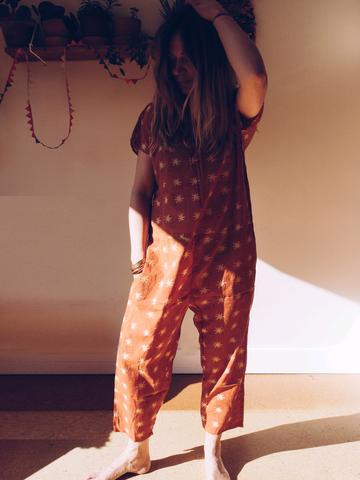 Inspired by her travels in India and her need for cloth nappy friendly baby clothes, Alice founded OmBaby in 2017. They sell beautiful woodblock printed clothes, all hand made to order – meaning there is little to no fabric waste. OmBaby are famous for their onesies, which they make in mama size and baby size – we are also huge fans of their kids harem pants. Take a look at their collection and fabrics here.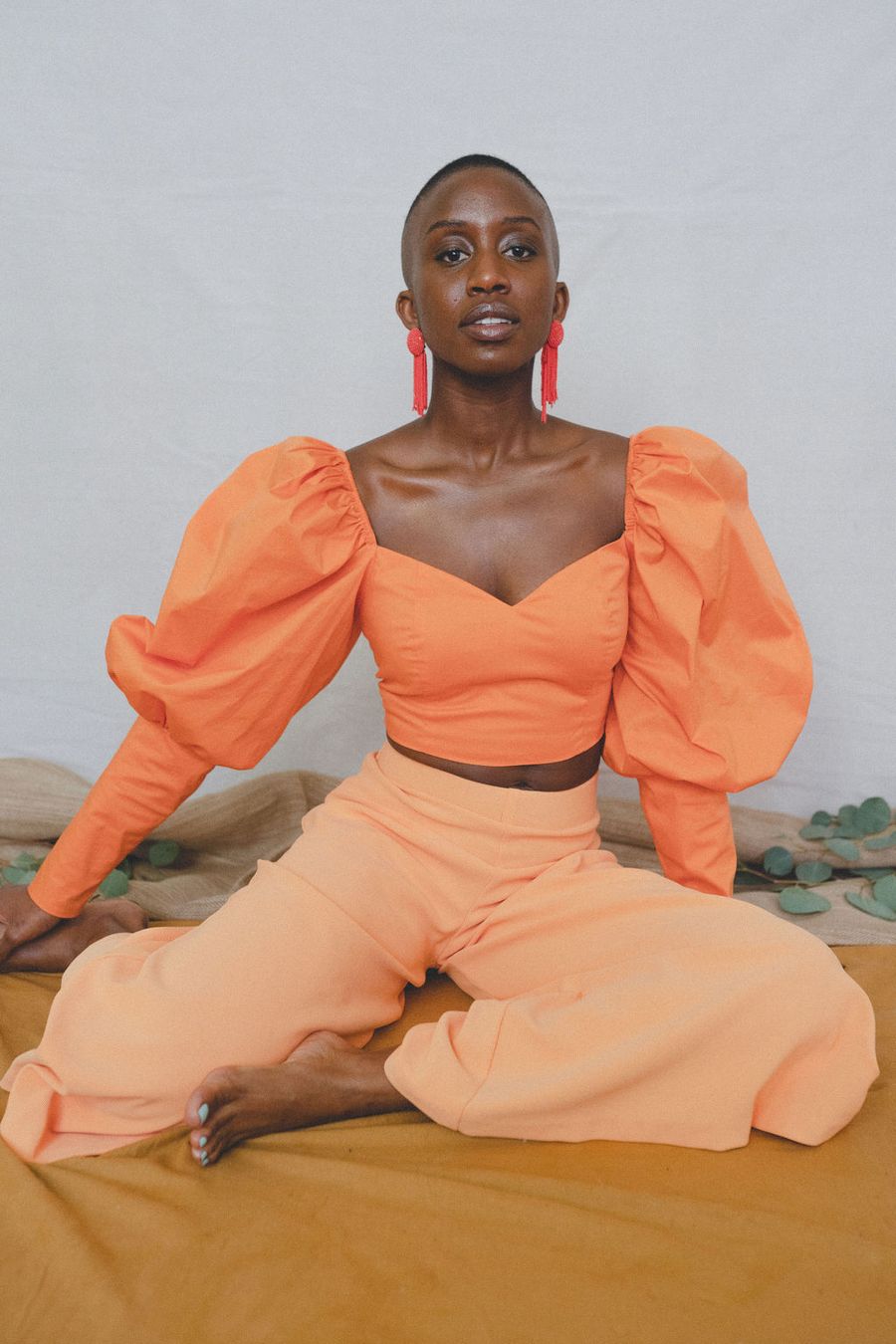 Earth Toned Collective design with the earth in mind using upcycled or eco friendly materials. The Revive range is made entirely from dead stock fabric, and their product shots are just lush. They've recently almost sold out due to a spike in popularity but click here to sign up to their mailing list for updates on their next launch.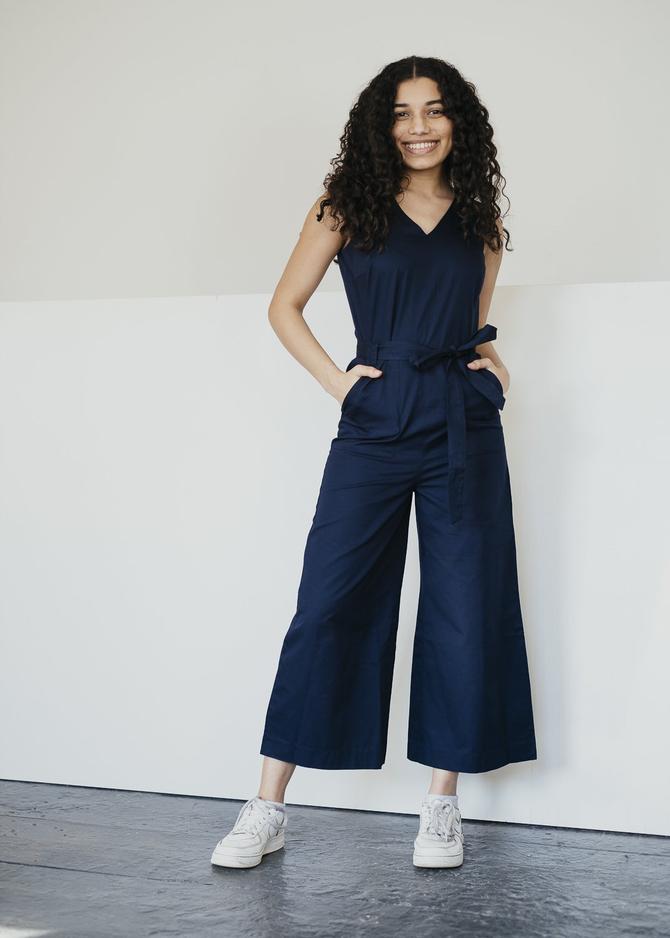 Founded in Exeter in 2014, Sancho's stock ethical and sustainable brands at a reasonably affordable price. Their range is basic and minimalist – the perfect place to start if you're looking to start a capsule wardrobe. Sancho's stock women's, mens and lifestyle/home decor bits as well as a maternity range, which we know from experience can be hard to come by. Check out their gorgeous garments here.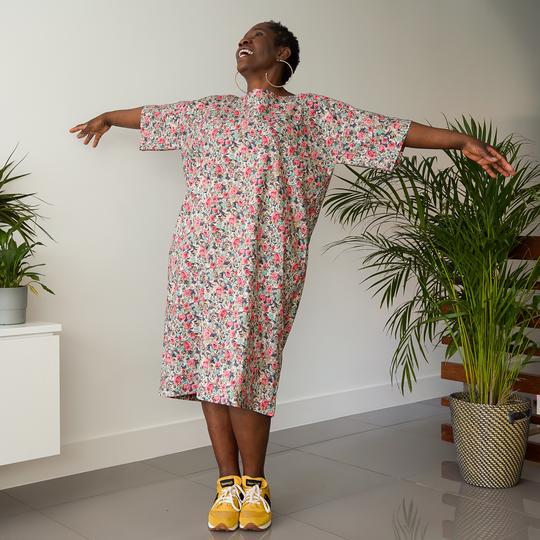 Yvonne came to England from Nigeria in 1996. After the birth of her daughter in 2007, Yvonne founded a blog called Kemi Kids – which later evolved into Kemi Telford. Yvonne makes "loud, bold clothes that tell the world "Look at me, I'm fabulous". Often her clothes have a Nigerian influence with a western twist. She says her clothes "encourage women to take up their rightful place. They encourage them to stop shrinking themselves." Everything is trans-seasonal too. Check out Kemi Telford here.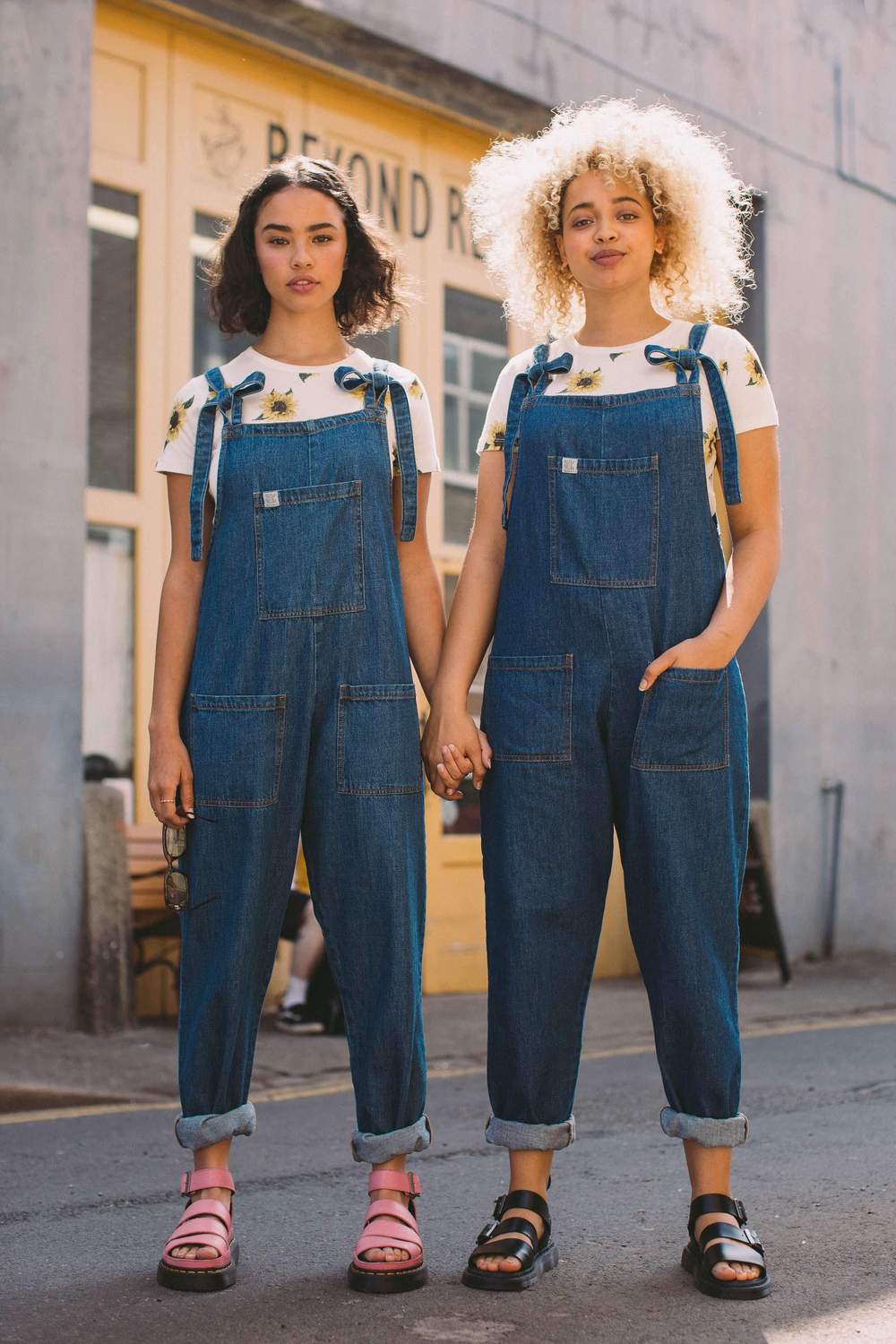 Lucy and Yak are based in Brighton with all clothes made ethically and sustainably in India, with all employees paid the living wage. Lucy & Yak are known (and loved by Emma, big time) for their fab dungas but also make tops, coats, dresses and more. Plus their clothes are super adaptable and can be worn through pregnancy and postpartum, double win! Have a look here.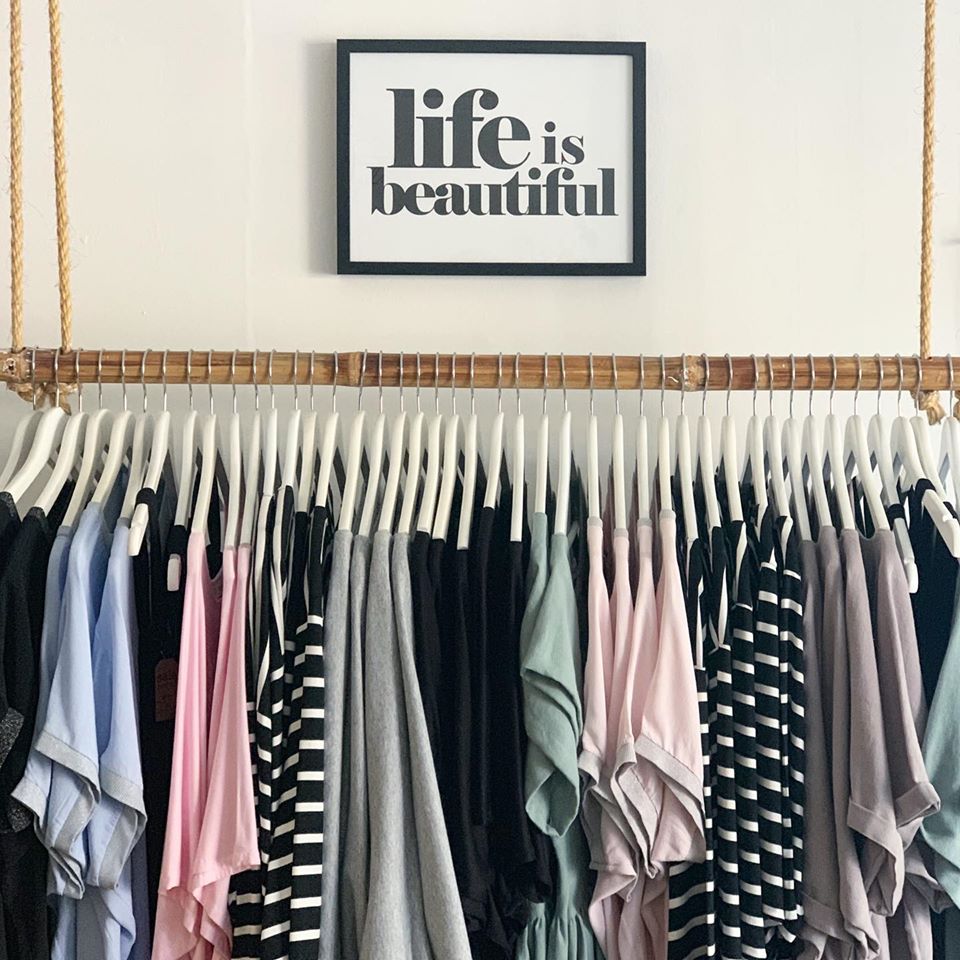 The People Shop is a beautiful independent lifestyle store in Birmingham, and they also design and make clothes in the back of the store. Their designs are super simple and chic, and again perfect for wearing before, after and through pregnancy. Browse their collection here.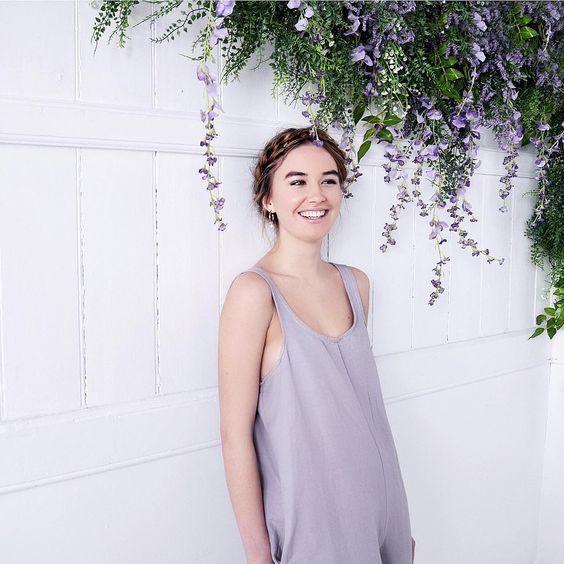 Can you tell we love a jumpsuit round these parts? Stalf design and make simple, linen clothes in their pink studio in Grimsby. Everything they make is completely customisable to your body shape – add or take off a few cm in the body or legs to design your own perfect fit. They regularly release limited edition collections too, with the latest one including these blueberry cocoon trousers we've got our eye on. Click here to drool over Stalf's pieces.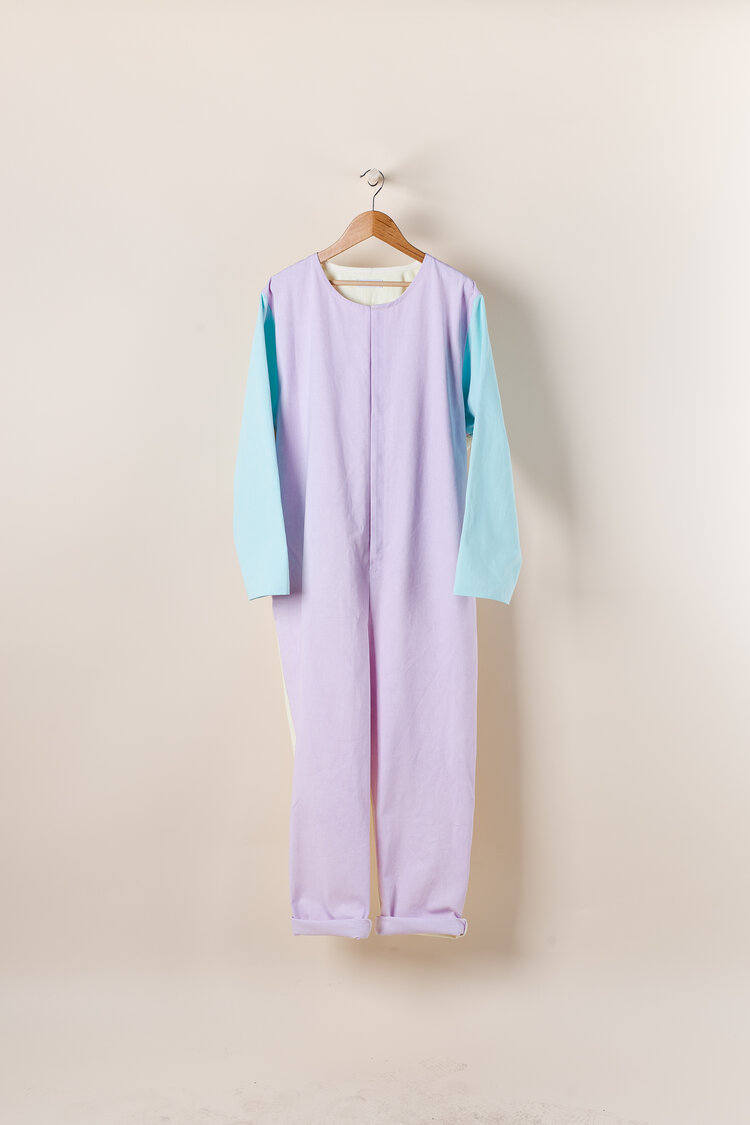 This is a new one for us – Staple are based in Margate and launched at the end of May this year. We particularly love their No Waste Dress and All In One which are completely bespoke items made from leftover hand dyed fabric. Check out STAPLE's full collection here.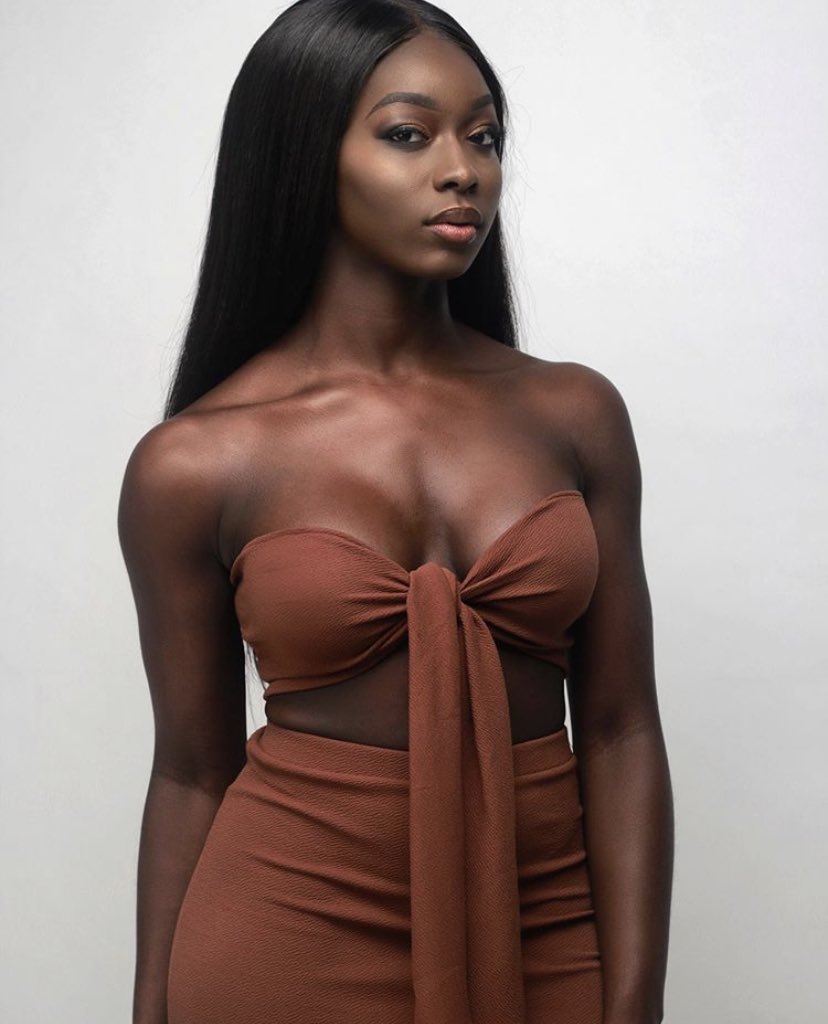 Nude clothing for skin tones – thats right, ALL skin tones. Sincerely Nude was founded in 2018 in London by Michelle, who says ""I noticed that I could never find any nude clothing close to my skin tone whenever I went shopping or even browsing online. This realisation became somewhat of frustration as I noticed it everywhere I went. I've always loved fashion and it felt dear to my heart to be part of the change I wanted to see in the world." Click here to check out their incredible range of basics, accessories and more.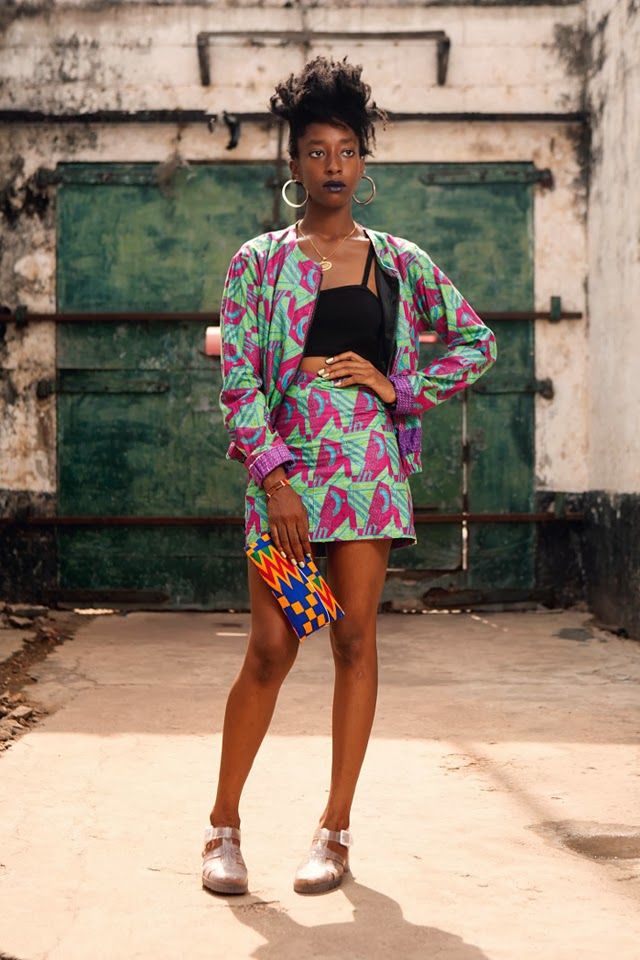 Yevu are a socially responsible label with all of their items made in Ghana. They aim to give women in Ghana a better and more sustainable income, and access to improved livelihoods for their families and communities. These women are at the core of everything they do. Yevu sell the coolest crazy patterned clothes – and you can get matching for your mini. Read their story and have a look at Yevu's beautiful clothes here.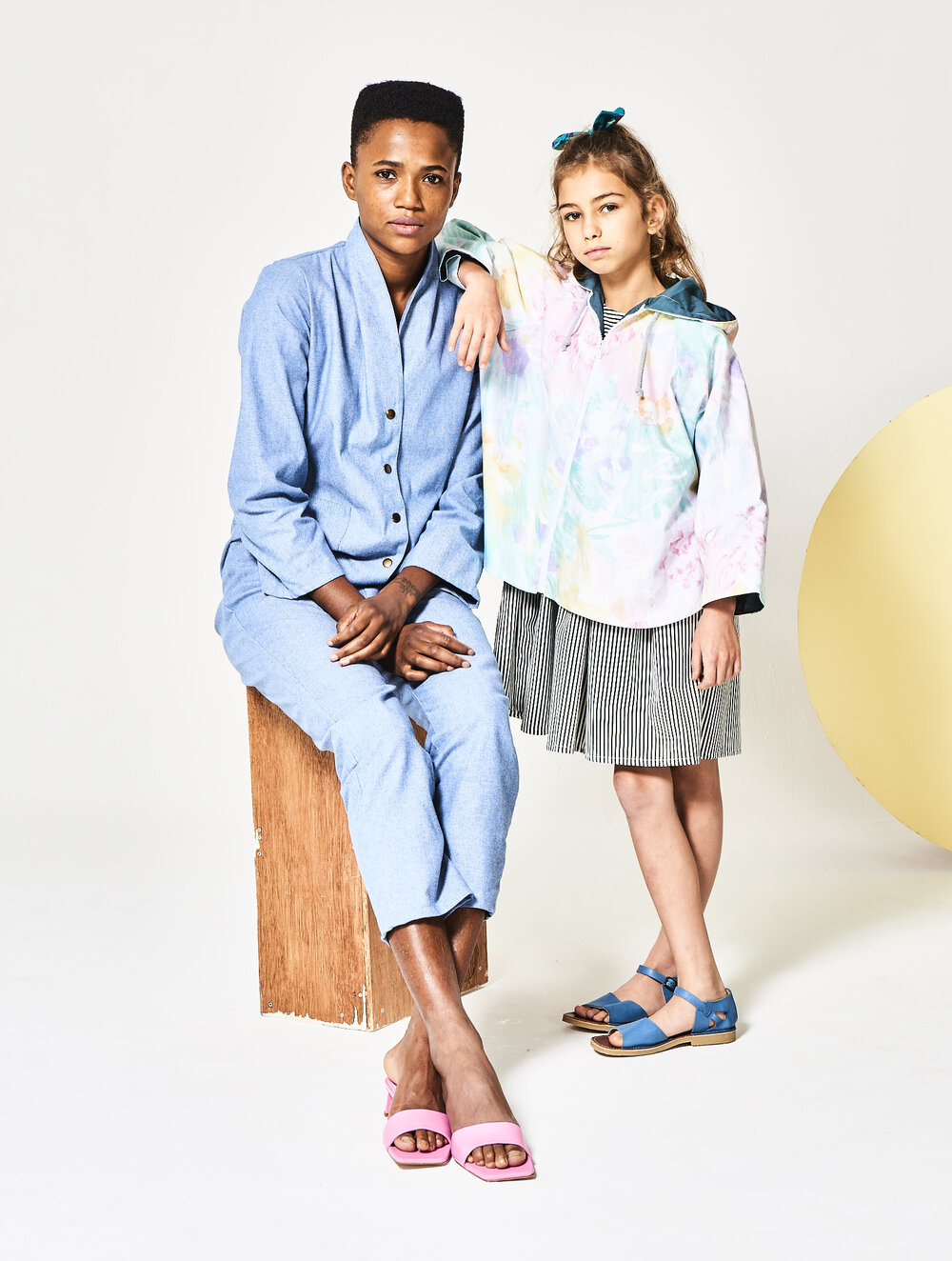 Based in Hackney, What Mother Made started out making quirky and sustainable kids clothes – they blend classic shapes with funky, locally sourced fabrics to make unique pieces. If you've been to their store, you'll know what I mean when I say you can spot their pieces a mile off. They've now expanded to sell adult clothing too – have a look at their jumpsuits, smock dresses and jackets here.
Have you tried any of these brands? Who are your fave indy designers – we'd love to know
Daisy xxx
PS. Sustainable Maternity Swimwear Brands and A Mum Accessory Lifesaver