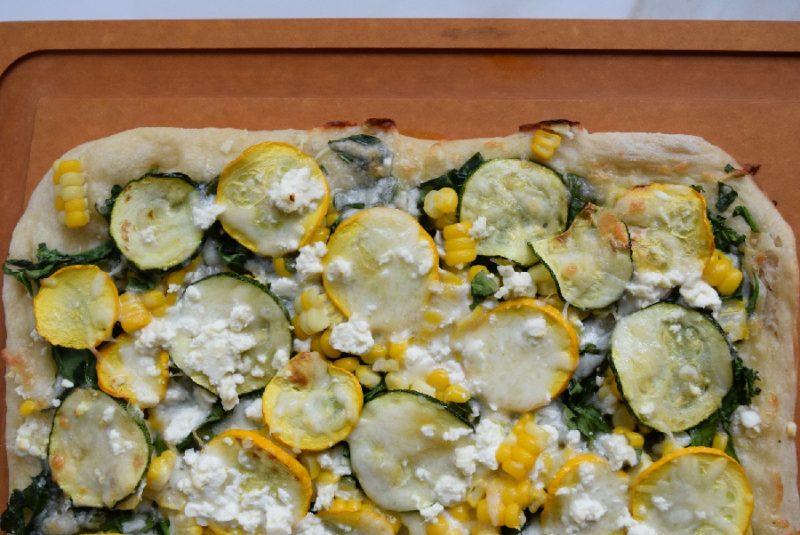 Sharing dinner together is such an important part of our family life: it's our time to slow down, sit together uninterrupted, talk to each other and share a nourishing meal. It's a great way for us to connect with our kids and get them to try new foods. In fact, eating dinner with your kids could be the most important thing you do with them: it's seen to boost their vocabulary even more than being read out loud to, contribute to healthier eating habits, reduce medical disorders like asthma and anxiety, and even boosts moods.
Friday nights are an extra special night for us and we have a tradition that has come about: hang together, eat good food together, do something fun. It's our night to get crazy and create a different eating experience to the one we normally have the rest of the week. For us, this involves a toddler-friendly activity paired with what I like to call a comfort GIMB, or a 'Get In My Belly Meal!'. Some of our favorite Friday night GIMB meals and activities include:
1. Pizza, cookies and story time
Homemade pizzas made with fun seasonal toppings and/or what we have in the fridge along with
homemade cookies and stories is always a fave in our house. Our toddler helps by adding toppings to
her pizza (OK mostly eating cheese) and adding ingredients into the cookie batter (turning the mixer on
and off while stealing chocolate chips). To serve, we set it out on our coffee table in our living room, throw on some tunes and gather up all the kids' books. The rest of the evening the hubs and I take turns reading books with our kids while we all munch on pizza and cookies.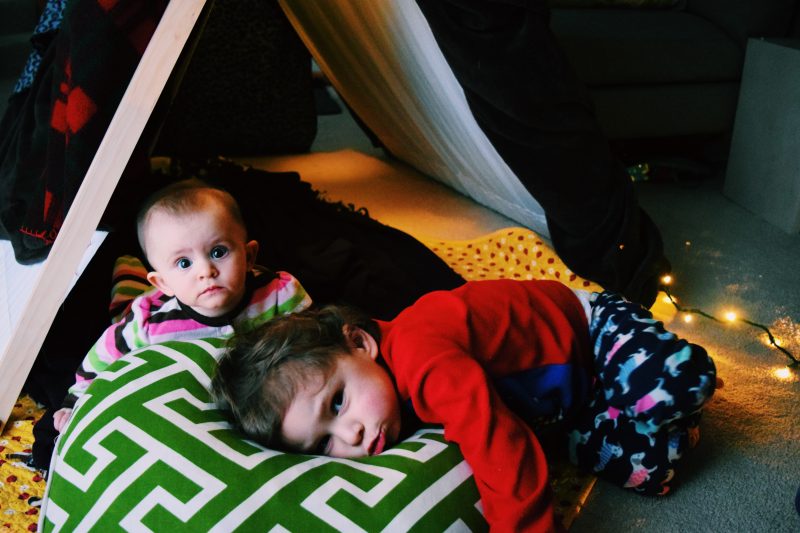 2. Platter dinner, popcorn and a movie
Platter dinners might be one of my favorite family dinners and as the name suggests, involves a wide array of finger food (fruits, veggies, bread, crackers, cheese, etc) on a big serving platter or cutting board whereby everyone just grabs what they want. After dinner, the finger food continues with a big bowl of popcorn and a fun movie (we recently started going through old Disney classics). Some of our favourite platters ideas include:
• Meatballs with a dipping sauce like marinara, homemade no knead bread, cheese, and fresh fruit.
• Cheese, crackers, hummus, cucumbers, carrots sticks, dates, nuts and dark chocolate squares.
• Smoked salmon with chive cream cheese, baguette, cucumbers, tomatoes, and fresh fruit.
3. Pasta and sundaes plus fort building
Instead of going out to eat, we sometimes bring the Italian food experience to our house. Our go-tos are healthier macaroni and cheese, roasted red pepper pasta, broccoli pesto pasta or good old baked gnocchi. We dress the table up with candle sticks, Italian music, and finish the meal off with ice cream sundaes (my toddler's favorite part).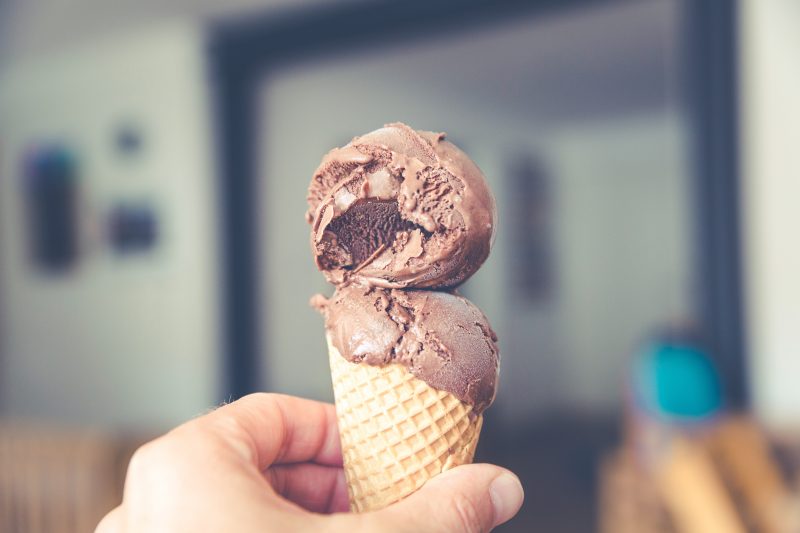 At the end of the day, no matter what meal you end up eating, sharing it with your loved ones is the really special part.
Do you have any family traditions ? Any favourite games or meals you always eat together?xxx
P.S One Thing About Motherhood that Baffles Me and 10 Tips for Second Hand Shopping
——
Valerie Tornquist is the blogger and home cook behind Sweet Poppy Seed. Her site is a celebration of family-friendly wholesome recipes, parenthood, travel adventures and slow family living. She lives in Minnesota with her two young girls and husband.