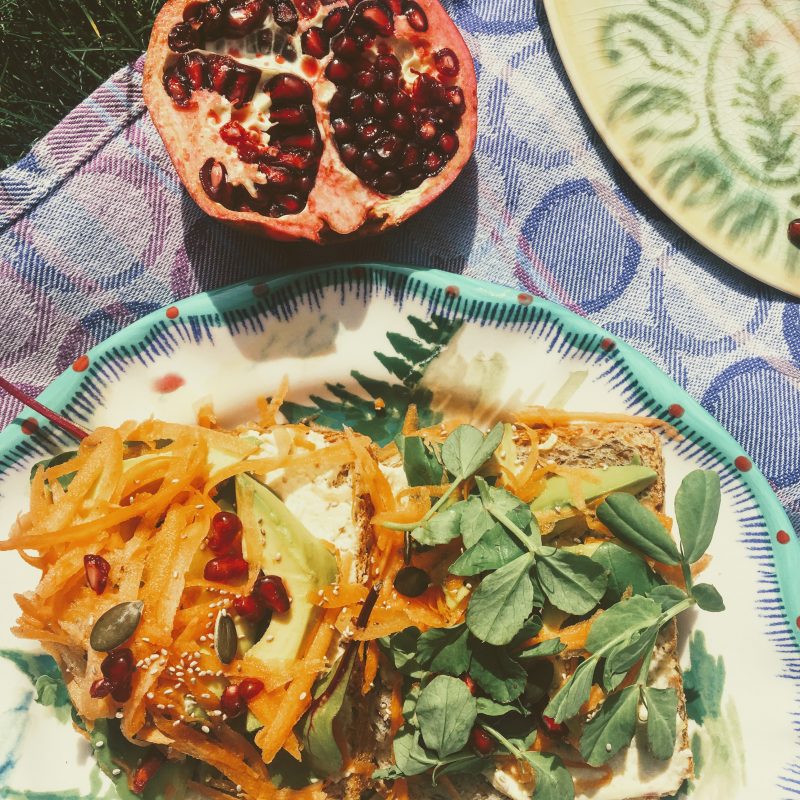 We enjoyed two wonderful days of sunshine here in London – and it's wild garlic season which means dinner is sorted thanks to our lovely friend Laura who dropped over a bunch earlier that she'd foraged. Here's some other fun things going on on the internet..
The Most Surprising Thing About Having Kids – according to Mums
Affordable Hotels in Europe
Read this if you're thinking about getting a goldfish
Why Women Are Worried About #Metoo
This festival in the Highlands looks epic
Loving the Spring10X10 Instagram challenge
The Importance of Getting Your Nature Fix 
And finally, a perfect solution for an eco friendly period
Plus, a great reader comment:
Says Jessy on 10 Best Ever Non Plastic Kids Toys:  "If you find your little ones struggling to settle I highly recommend a book called "the rabbit who wants to fall asleep" by Carl-Johan Forssén Ehrlin. I bought it for my son's first birthday but as a family book and we read it every night. It really works and I find myself yawning along too."
Have a good one!
Emma x