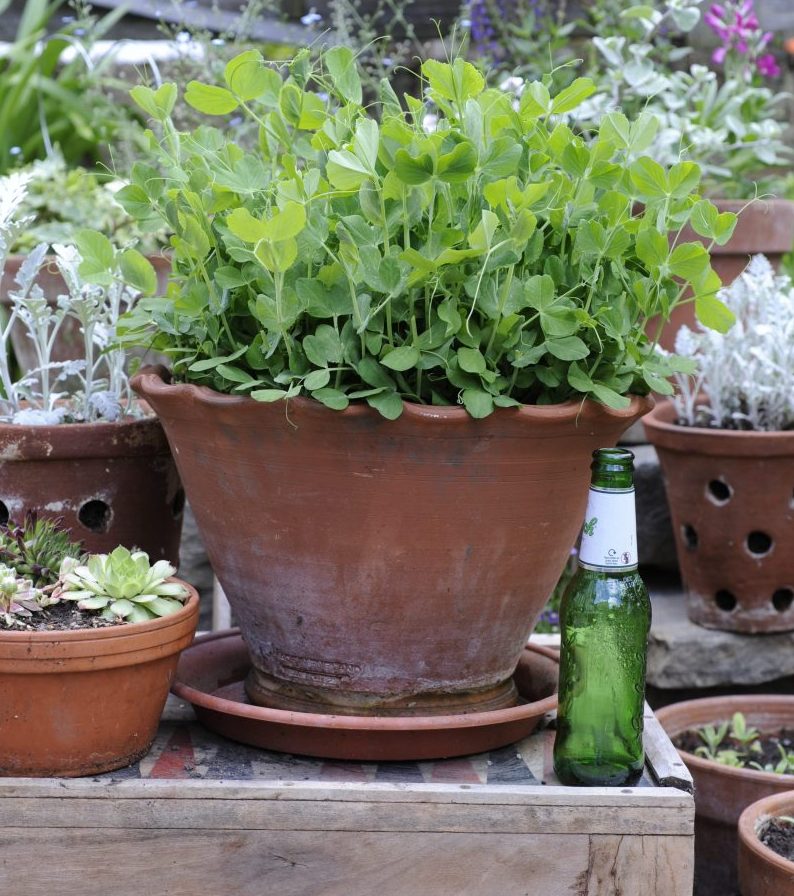 Do your kids eat salad greens? If they do, then lucky you, but if, like most of us, you're desperate to introduce the delights and textures of raw saladings to your little refuseniks, then you could do much worse than try out this little project. Not only is it the easiest and most gratifying seed-sowing escapade for doing with little ones, but the ensuing pea-shoots are sweet and yummy, just like peas; the perfect gateway to rather more challenging raw green things.You will need:
* A packet of seeds. These are just dried peas, and you can get a big box really cheaply at the supermarket. If you like trying different varieties though, find a few packets from your local nursery.
* A shallow, wide pot or a window-box – the more surface area the better. Obviously you can grow these in the ground too if you like.
* Some peat-free multi-purpose compost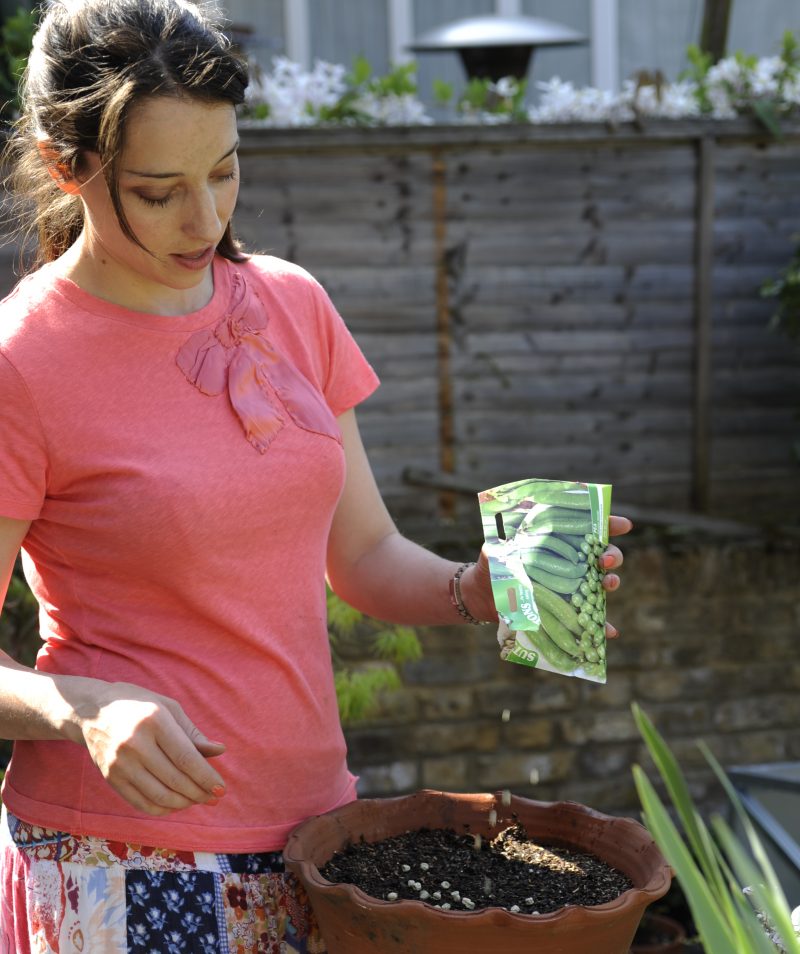 Method:
Fill your pot with the compost so that it comes about 5cm shy of the top of the container. Water, and sprinkle the seeds all over the damp surface of the compost. The beauty of this is that you can let your child do this; the seeds can be touching each-other – no need for spacing. So make a layer of seeds, and then sprinkle over more compost, making sure there are no lumps in it. 2cm should be fine.
Water daily, and you should see action very soon. The green shoots will peep up. You may have to prod the soil down between them a bit if it raises up, or just give the pot a good water and the compost should break up and sink down. Harvest whenever you think the shoots taste best. I like them to have a few curly tendrils attached because they look pretty. You can either snip them just above the compost, or pull the whole lot up, wash and serve with seed attached.
Even if your kids still hate greens after this, your sense of achievement should not be dampened one iota: you will still have introduced them to the joys of watching something grow from seed, and that'll be with them for life, so keep that smug face ON!
P.S. Hummus (That Actually Tastes Great) and What's In My Fridge
————–
Laetitia Maklouf has three small children, lives in London and is a gardener, Sunday Times columnist, author and podcaster. She shares her successes and failures gardening in five minutes a day on her Instagram – her book, The Virgin Gardener is a must for any budding ('xcuse the pun) gardener (Photos by Jill Mead.)