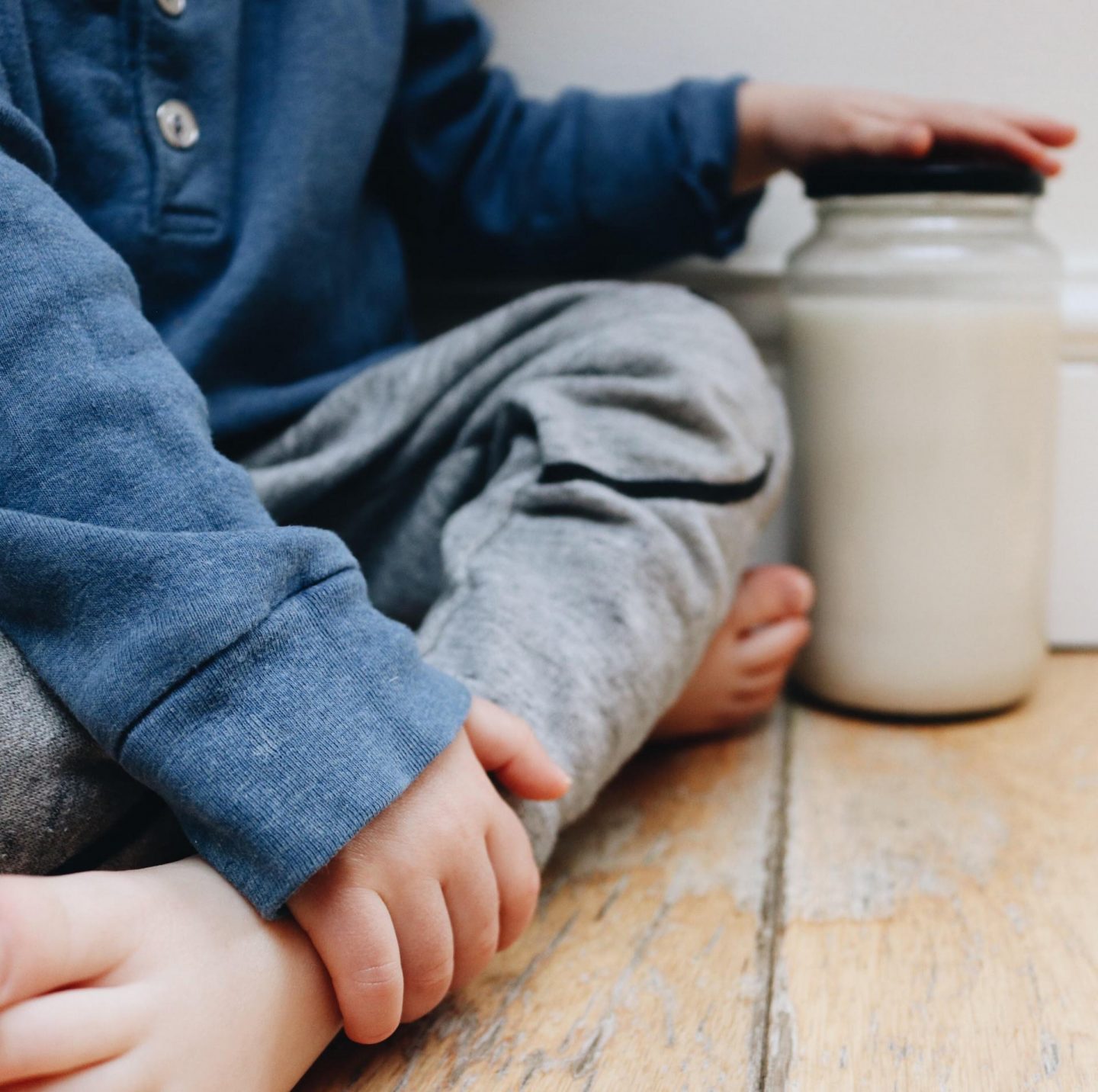 It's official! Non dairy milk now makes up 12% of all global milk sales and given that the manufacturing of almond milk is wreaking environmental havoc in California, oat milk is officially the most sustainable non dairy option. In addition, I cannot explain how simple, delicious and satisfying it is to make your own milk; I especially love doing it with the kids, showing them that milk doesn't need to come from cows and save some pennies along the way. (this is far cheaper than any shop bought option).
What you will need to yield one large jar:
-1 cup of oats
-1 litre of water (add more if you like it more watery)
-2 dates
-A dash of vanilla essence (optional)
Method:
Take your blender (I just use the blender part of my food processor),  measure the 1L of water directly in the blender – less washing up = win). Then pour in your oats, 2 dates (removing the stones), and sometimes a dash of vanilla essence but you can really add any sweetener: raisins, maple syrup or of course nothing. Also, what's really fun is to add goji berries to colour your milk. Blend at a high speed for a minute or so. Take a large bowl and open up your nut milk bag above the bowl (I turn the bag inside out so the mushed oats don't get all caught in the seams). Then pour the milk liquid into the bag. Lots will drip through into the bowl but you'll then need to squeeze the bag to get as much of the liquid through into the bowl as possible.
Then I'll pour the liquid from my large bowl back into the blender and from my blender, pour it into my desired storage jar. And you're done 🙂
Remember to freeze the leftover pulp to add to smoothies at a later date / snack on it (basically delicious oat bites!) and also – your milk won't last as long as shop bought milk as there's no preservatives in it so drink up within 2-3 days.
Ever tried making your own milk? Got any other ingredients you might recommend adding?
Emma xxx