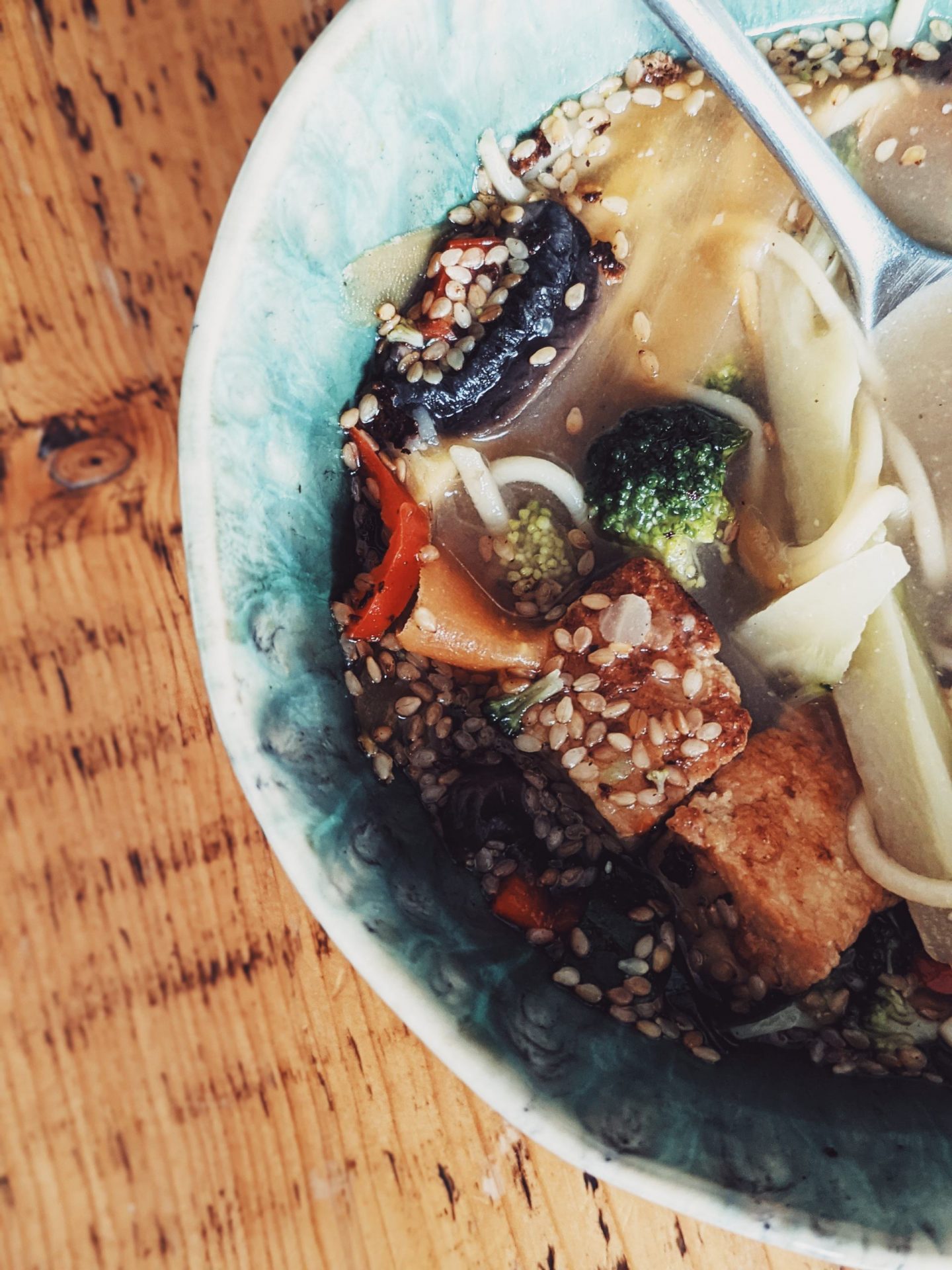 You know those nights where your fridge is looking somewhat sorry for itself and you yourself are low on energy? Yup. This soup then, my friends, is the one for you. Quick, versatile and SUPER tasty, I eat this soup at least once a week and trust me, it's the hug you (and your tummy) need at the end of the day.
Ingredients (serves 2-3)
*Onion and garlic (optional) – My husband eats a low FODMAP diet which means I exclude these ingredients when cooking
*A big thumb of ginger and red chilli
*2 carrots / half a head of broccoli / handful of mushrooms / 1 pepper / whatever you have in the fridge and needs eating up (I avoid cabbage as this can tend to take over the flavour somewhat)
*Noodles
*Large handful of protein – I use tofu but chicken or prawns would work really well, too
*2 -3 tablespoons of miso paste
*500 ml veg stock
*100 g sesame seeds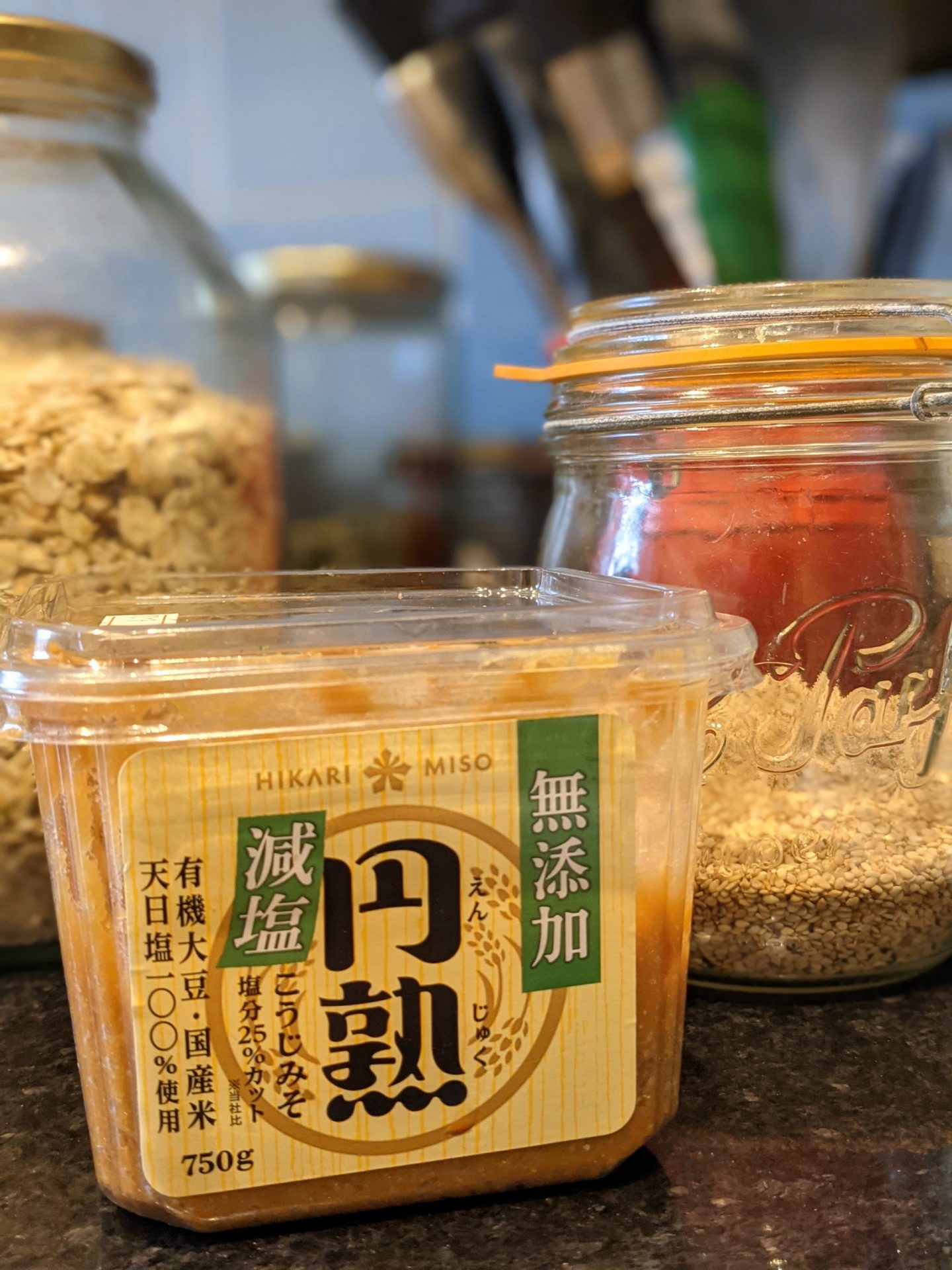 Fry off the onion, garlic (if you're using it), chilli and ginger. If you prefer to peel your ginger, my favourite little tip is to use the back of a teaspoon to scrape the skin off – that way, there is almost nothing wasted. Add the stock and bring to the boil. Now add your miso paste.
Meanwhile, heat some oil in a pan and add your sesame seeds and protein. Boil up your noodles and add to the soup once cooked. Ladle into a bowl and add your protein on top. Garnish with any left over sesame seeds, take a deep breath, do the washing up later – and enjoy!
I'd love it if you gave this soup a whirl – it's honestly so simple, nutritious and warming.
Emma xxx
P.S The Moroccan Soup You Won't Be Able to Stop Eating and Outrageously Easy Vegan Lasagne