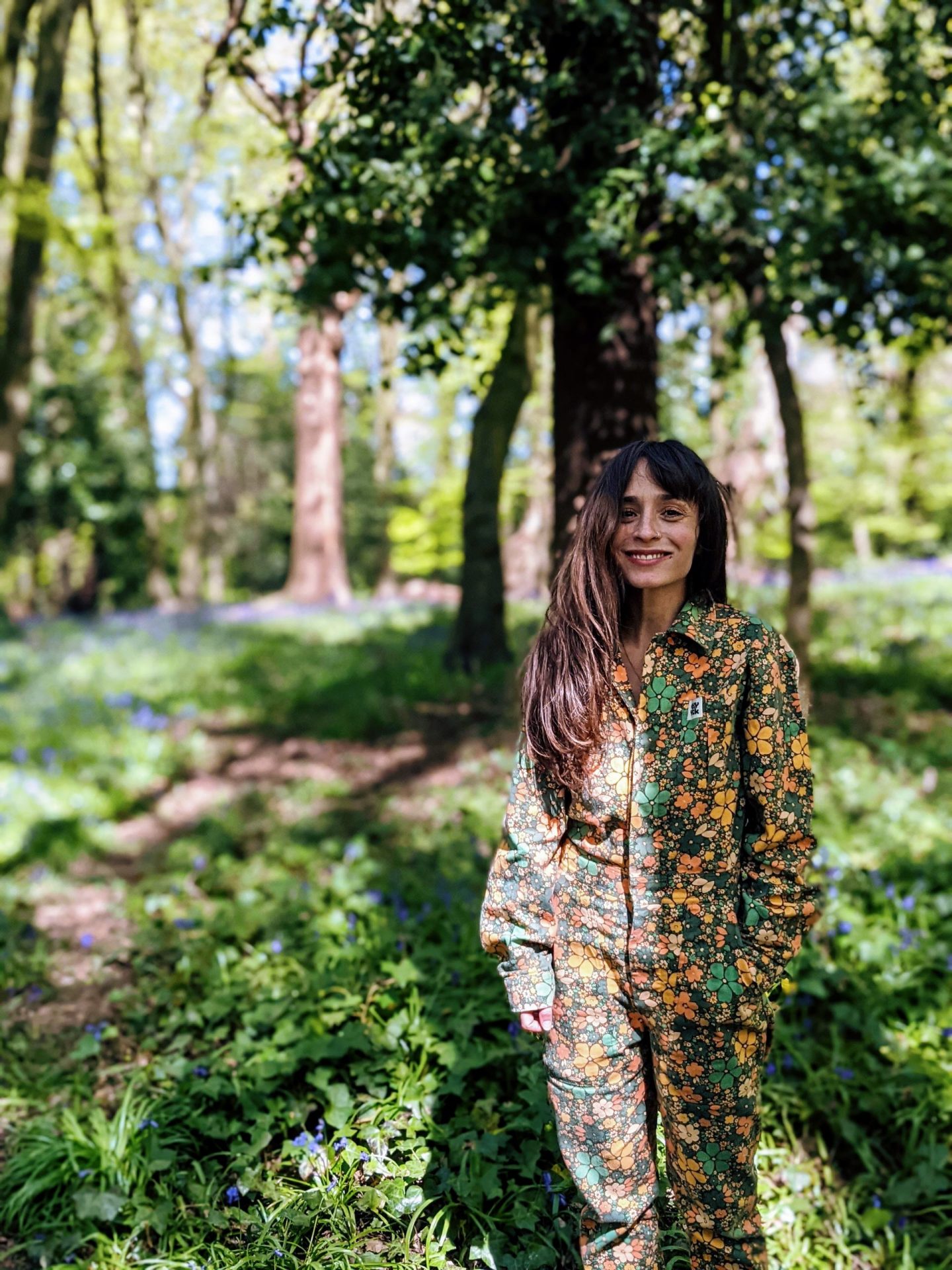 Want to know the latest fashion trends? Don't come to these parts, is my advice. Regardless of the fact we've been through a global pandemic, I'm useless when it comes to the latest and greatest buys and instead get excited by clothes that fall in to three categories: there's a story behind them, they're super versatile or they're made from a beautiful fabric. Mainly, an item of clothing has to make me feel friggin' good, whether that's a homemade tie dyed t-shirt or a stretchy cotton turban. Here's my go to, I'd-wear-them-every-day-of-the-week-if-I-could items:
I bought this floral dress from Zara – not somewhere I shop these days – in my early twenties, and I still cannot get enough of it. I've recently started pairing it with some thick black tights, my mossy green Jaggery jumper and a pair of hiking boots and BOOM, I feel sort of girly all over again on our family walks.
Talking of dresses, this 100% linen one from Jung Ethos (*), with double pockets EACH SIDE (!) is a little bit special. Every item from Jung Ethos is made from natural fibres, or from deadstock, is breastfeeding friendly with nifty flaps and have adjustable waists. The quality and craftsmanship is immense in this dress, this is going to be a Summer staple.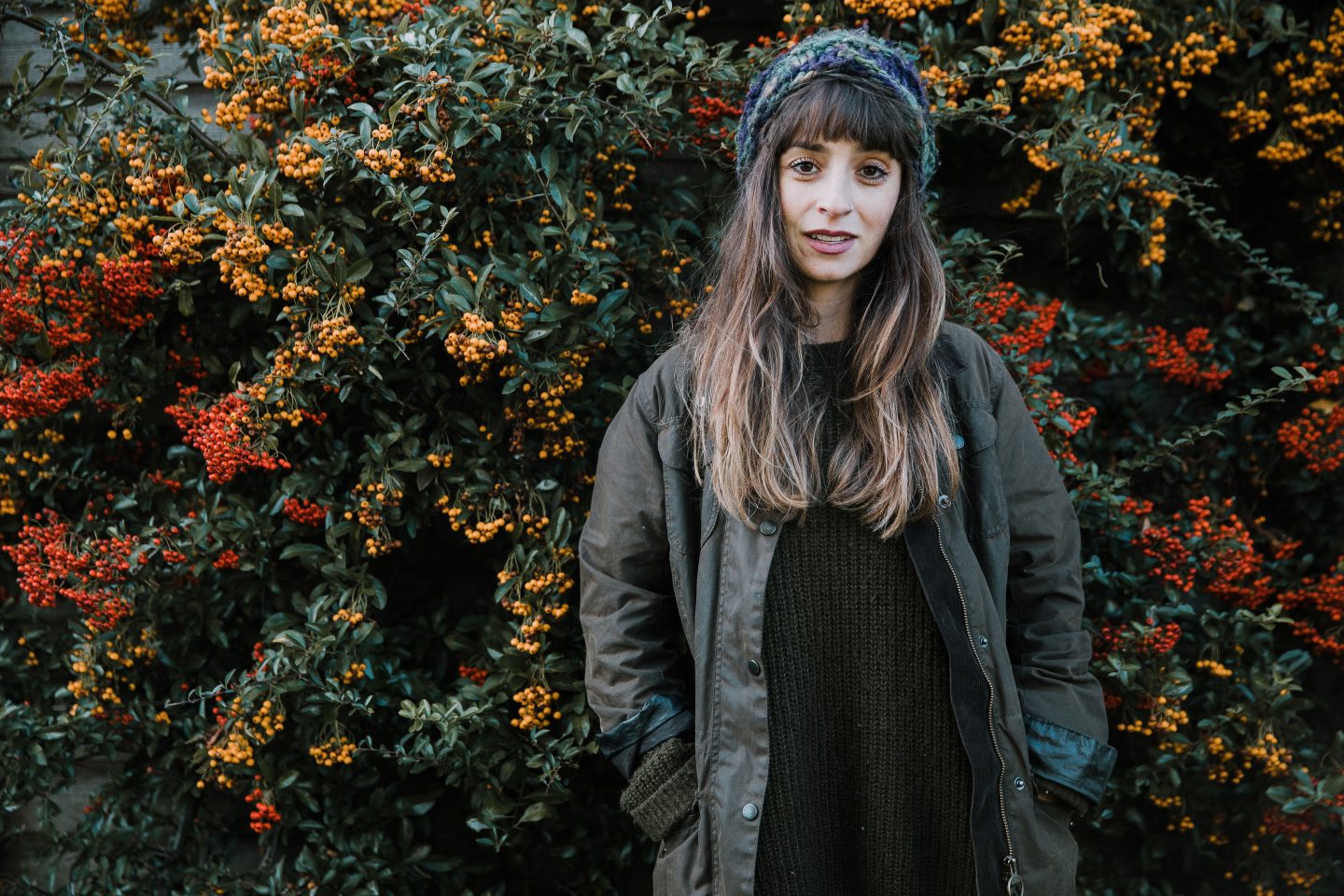 My Barbour coat is roughly ten years old but still feels and looks like new (though I have had a nasty biro stain removed). It's probably one of the most expensive items I own – I bought it as a treat to myself for starting a new job – but the quality is unrivalled and it's a piece I'll be wearing for many, many years to come.
Long term followers will know my passion for dungarees mainly because you can stick absolutely anything underneath them making them perfect for any season, you can re-wear them for at least three days in a row and many come with a handy array of pockets, perfect for storing a phone / dummy / snack. I tell anyone I can to shop at Lucy and Yak for dungarees but have also recently discovered 100% Fair Trade Banjaara* (top middle) and cannot get enough. Also, p.s dungarees on kids have a piece of my heart too.
I picked up this green polka dot skirt for €8 from a vintage shop in The Marais when I lived in Paris in 2006 as a student as part of my University year abroad. I remember it, with its broken zip and slightly hanging down hem, and I knew I had to have it. And yep, ironing is not my strong point.
I've come to high waisted trousers late in life. That is, I've realised how awesome they are for pint-sized people like me and actually give you some length in your leg. My go to's are these organic cotton twill Lucy & Yak ones and some old Levis picked up from my favourite East London vintage store – I love teaming them in Spring with some socks and sandals, rolled up.
My beloved Dr Martens boots have been through mud, snow and rain and ok they *don't* look like new but they are bursting with memories. One of my worst habits is not wearing socks with them – definitely not recommended if you did want to cover up any leg hairs… The vegan range ain't half bad either.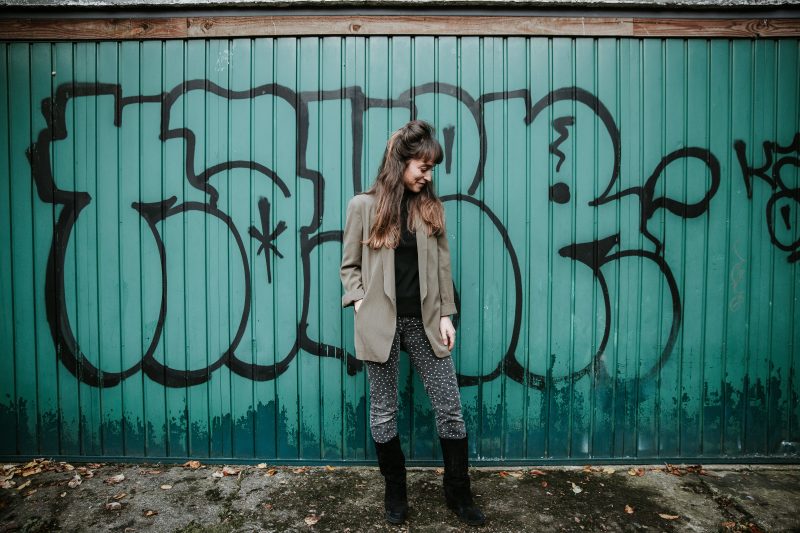 A baggy blazer is my go to to 'smarten' up for a date night out and when I used to work for Google, this would be my "let's-look-sharp" look. I don't love wearing heels but sometimes a little extra height can be nice. Plus, polar necks make me feel strangely chic.
Which items of clothes have a special place in your heart?
Emma x
P.S 11 Independent Clothes Brands We Love
---
This post contains no affiliate links. Gifted items are marked with an asterisk