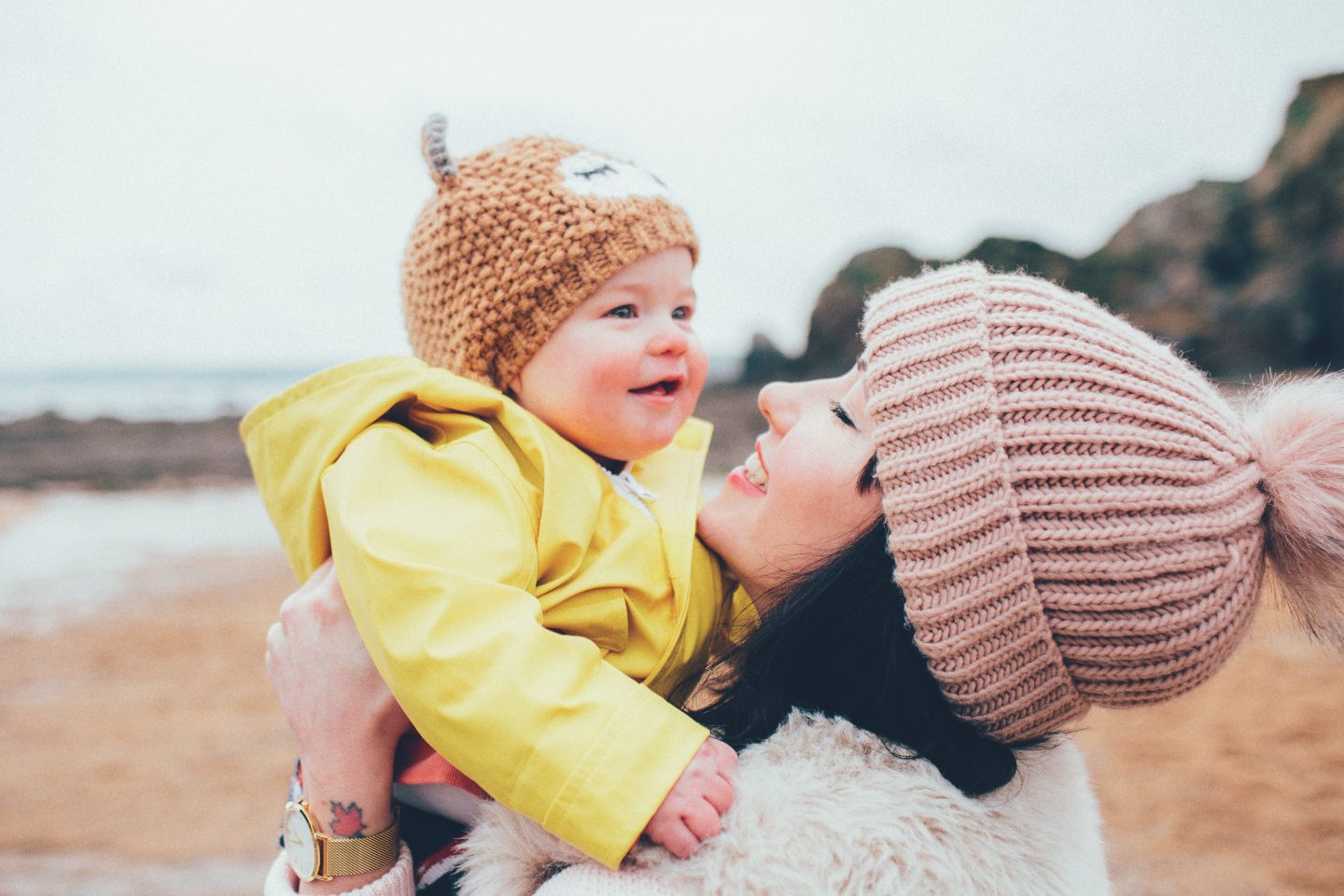 I'm so excited to introduce on Mamalina Meets Siobhan Miller aka Hypnobirthing Guru and founder of The Positive Birth Company. Siobhan, or Shivvy, runs group hypnobirthing courses monthly in London, Devon and Birmingham and is also an IPEN certified placenta encapsulation specialist – she taught me and helped me achieve pretty much my ideal birth. She has also just launched the UK's first luxury hypnobirthing babymoon – The Positive Birth Retreat® (more about that later). Shivvy is also a Mum to 3 boys and writes the blog The Double Mama. She can be found on Instagram @the_double_mama though my favourite place to find her is on my sofabed where she has been known to reside. Here's what she said when I sat down to ask her a few cheeky questions:
1. What gets you out of bed in the morning?
Cup of tea or an angry child. One of the big perks of having a 10 year old is that they can make and bring you tea in bed.
2. What's the first thing you do once you are up?
Tea, Wee, Cuddles. Sometimes the order changes!
3. Tea or coffee or 'erb?
Tea all the way!!! I used to *hate* herbal teas and thought they were all smell and no taste but when I was pregnant I got really into them so now I try and drink them at night to avoid pre-bed caffeine overload!
4. Fry up or healthy?
Ooooh that's a toughie! I like both. My favourite place for brunch is 
The Curious Kitchen
 in Brixham. I love the baked eggs and chorizo dish. Not sure if that counts as fry up or healthy?! Perhaps a bit of both 🙂
5. What is your biggest guilty pleasure?
I'm so guilty of being on my phone all the time. It's shameful. I hate myself for it. But I suppose if we're confessing secrets – I do love a G&T and a cheeky cigarette of an evening 🙂 I recently discovered Gunpowder gin! It's irish (like me) and it's bloody amazing! My new fave!
6. When are you happiest?
My happy place is being with my family in our VW camper. Specifically waking up in the morning, opening up the back door and breathing in the fresh cool air. I love to be snuggled under the duvet, drinking a hot cuppa and looking out across the fields wherever we've pitched up. The boys love running wild and free when we're camping and them being half feral makes me so happy. That's what I want for their childhood.
 7. What makes you angry?
James. Especially when he says he's going to do something and then doesn't. I hate that. I know it's not the done thing to air dirty laundry in public but if we're being honest with each other for a moment, doesn't everyones partner drive them insane at times?!
8. In the last year you have become…
A IPEN qualified placenta encapsulation specialist!! I am officially that crazy placenta lady. If you told me a few years ago that's what I'd be doing in 2017 I'd have thought you were the crazy one!
9. If you can pass one piece of advice on to your former self, what would it be?
Oh 100% to be more confident!! I'd have told myself to care less about what other people thought. Being a Mum at 21 was SO hard and mostly because I was so worried about what people thought about me being a young single mum and being judged. I wish I'd had support around me. I wish I'd felt confident to go out there and chase my dreams. I was just consumed with being the best mum I could be by the textbook that i lost myself completely. I was so worried about fucking up. And when I was even younger I was always so critical of my body. Now I just wish I had that body back!! I'd tell myself to wear short skirts more often and be more body confident. I'd tell myself to go on more dates, take more risks and just learn about the world and all the different people in it.
10. And finally, crunchy or smooth? (peanut butter)
CRUNCHY ALL THE WAY!!!!!! I'm a peanut butter addict.
Head to The Positive Birth Company to read more about the amazing work Shivvy does. Her retreat is a 3-night, luxury, fully-catered mini break for couples, where expectant parents will have the opportunity to really switch off, relax and prepare for the birth of their baby. With morning yoga classes, evening relaxation sessions, aromatherapy massage treatments, complimentary mini bars, an outdoor hot tub and of course the full hypnobirthing course, it really is the ultimate babymoon. The next retreat is set to run in October and is suitable for first time through to fourth time parents but spaces are limited. Get in touch with her asap to book your spot.